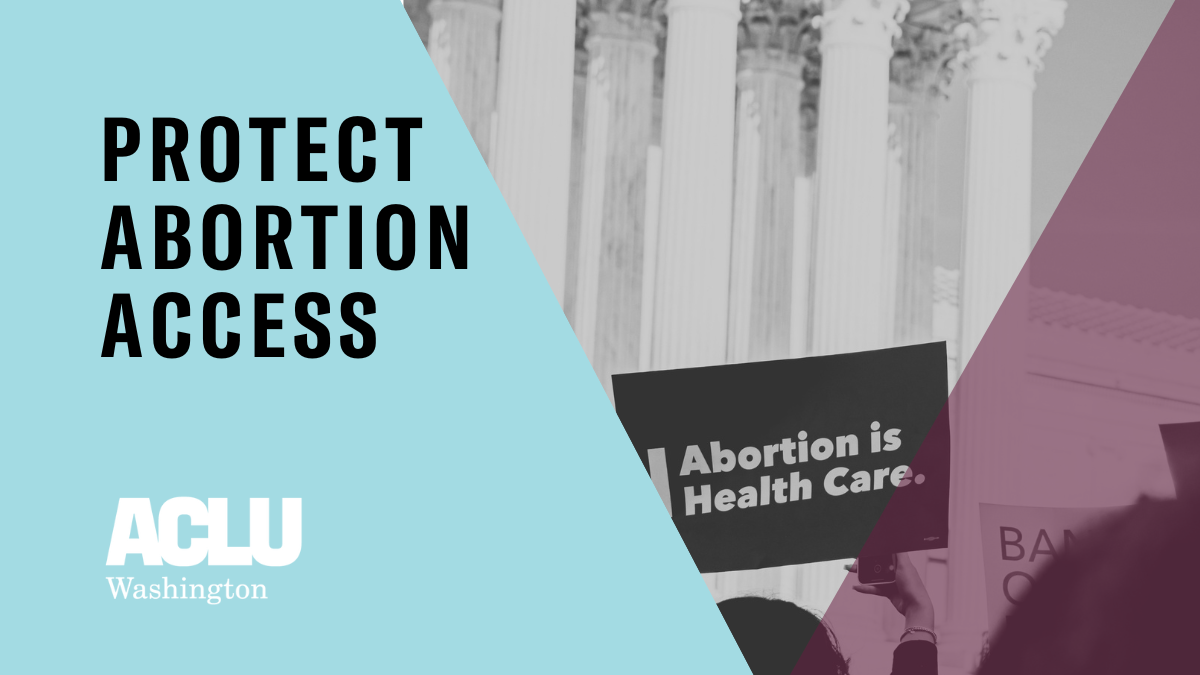 Protect and expand access to abortion and gender affirming care
Dear Legislator,
We write to urge you to support legislation this session that protects and expands access to abortion and gender affirming care. With the fall of Roe it is more important than ever that we unite to ensure abortion and gender-affirming care is not only legal in Washington state — but also accessible and affordable for everyone who needs it. 
The fall of Roe has devastating and far-reaching impacts that land disproportionately on the people who have always faced systemic barriers to care — communities of color, the LGBTQIA2S+ community, undocumented immigrants, young people, those living in rural communities, people with disabilities, and people with low incomes. States like Washington that protect abortion and gender affirming care will now play an even more critical role in providing care to people from states that ban and criminalize this care.  
It is critical that our state takes the following actions to break down barriers to care, expand access, and protect abortion and gender affirming care providers, seekers, and helpers.     
Pass the Washington My Health, My Data Act.  With many states moving rapidly to criminalize abortion care and jeopardize access to needed health care services, protecting health data privacy is an essential step to defend and expand access to health care. We need to limit the collection, selling and sharing of health data, and ensure health data privacy violations are enforced through our consumer protection act.  

Help abortion and gender affirming care providers, helpers and seekers by protecting providers' licenses and access to malpractice insurance, prohibiting extradition for the provision of in-state abortion and gender affirming care, and limiting the state's cooperation in out-of-state investigation.  
Pass the Keep Our Care Act to ensure health entity mergers and acquisitions improve rather than harm access to affordable quality care. 

End cost-sharing for abortion care. Expenses should never prevent people from accessing the care they need.  

Fund abortion care: Funding is essential to cover the cost of care and related expenses for uninsured and underinsured patients forced to travel to Washington for abortion services, to cover abortion provider relief and workforce development, and security grants, and to cover QTBIPOC capacity building grants.  
Our bodily autonomy, our ability to access the care we need, and our basic rights are in crisis.  Please fight back by defending and expanding access to abortion and gender affirming care.